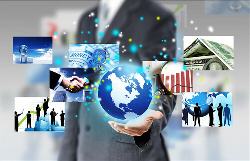 Partners in Success!
FFS has designed several partnership programs to ensure success to its clients, partners, and FFS.
Whether you are a reselling partners that would like to promote FFS solutions or bundle it with your products and service to your clients, or a fintech innovator that has built a product that you would like to connect to FFS eMasraf Digital Banking solution and promote to the financial industry, or a cloud service provider that would like to host eMasraf Digital Banking cloud to promote to your client base, FFS has the program in place to ensure success for all parties swiftly.